Transaction & Business Risk Management
Providing transaction, business risk and due diligence support for corporates that are in the process of acquisition or sell-off in different countries including the US.
For corporates that are in the process of acquisition or sell-off in different countries including the US, we can provide support for due diligence reviews.
Our team provides practical assistance – under the direction of the client – to financial teams who come onsite to examine targets. Given our knowledge of local rules and practices, we can help clients interpret financial, HR and tax data.
Business Risk Management
You've worked hard to set up and expand your subsidiary, but how do you manage and mitigate your business risk? ZEDRA can help you understand the common risks and liabilities your subsidiary faces, so that you can prepare for them. We will provide support as you assess your major risks, prioritise them according to your goals, and setup the right level of protection.
Our business risk management services comprise the following three areas:
Intercompany agreements
Companies that are part of the same group engage in transactions (e.g., sales or transfers of goods and services) and operations among them. These companies may also necessitate the direct or indirect involvement of shared executive management, directors, shareholders or partners. As such, intercompany agreements govern the relationships among the companies that belong to the same group. These agreements may be required by regulatory authorities, tax authorities or as a matter of best practice. In order to provide protection from legal and tax risks, we can assist you in the preparation of these intercompany agreements.
Data security programme
A data protection program for personal data and sensitive business information may be required by applicable statutes or regulations, whether in the US or in relation to the GDPR or implemented as a best practice. It is an internal programme that forces organisations to consider the adequacy of their data and security practices, and it can be a defence against liability in the event of a data security incident. Companies should create and maintain a data protection programme as part of their overall data governance strategy. We can provide you with a data protection tool kit that you can adapt to your needs.
Business insurance
Running a business comes with litigation risk. ZEDRA will assist you in choosing a comprehensive insurance strategy that adequately protects your business and your people, so that you can operate your subsidiary with peace of mind. Our team will assist you in identifying the right insurance broker for your needs and will guide you through every steps of the implementation process. Standard business insurance coverage might include:
General liability which can be thought of as the foundation of a company's insurance coverage. It covers a broad range of risks that a company may face, from a 'slip and fall' bodily injury to protecting against advertising risks and product liability claims. As such, a comprehensive general liability policy is an essential first component of a company's insurance coverage in the US for example.
Professional liability is a type of malpractice insurance that protects against more abstract risks not included in a general liability insurance. Professional liability insurance covers negligent acts, errors and omissions in the services the business and its employees provide. As such, it is essential for companies whose primary business is service based.
Directors and Officers insurance is designed to protect a company's directors and officers against exposure associated with management actions and decisions. These risks are not typically covered by general or professional liability insurance. A D&O policy is a must for publicly held companies, or businesses with stakeholders, such as venture capital funding. It is also important to consider for privately held companies without external shareholders, so that directors and officers are shielded from creditors, customers, competitors or employees suing them for actual or alleged wrongful acts in managing the company.
Employment Practices Liability / Employers' Liability Insurance provides coverage against claims stemming from employees and former employees' allegations of discrimination, harassment, retaliation, wrongful termination and improper workplace conduct. As employment-related claims are becoming some of the most prevalent forms of insurance claims made against companies today, it is prudent for businesses to protect themselves against this type of loss.
Cyber coverage is insurance for liability that arises out of unauthorised use of, or unauthorised access to, electronic data or software within your network or business. The most basic description of the risk would be a data breach. A company that collects, transmits or disseminates sensitive client data (e.g. social security numbers, banking data, medical data, etc.) is responsible for protecting that data. The inherent risks of handling customer data in cyber space have increased exponentially over the last decade, and so has the need for Cyber coverage.
Commercial Crime insurance provides coverage against losses stemming from business-related crime, such as employee dishonesty (theft, embezzlement), computer and funds transfer fraud (spoofing or phishing), and forgery. It will cover losses suffered by both the insured company and its clients. That's why a commercial crime policy should be considered a vital component of comprehensive business insurance coverage.
ZEDRA is experienced in assisting clients in all aspects of acquisition due diligence, including a review of financial statements and investigation, enquiries with target company management, material events, commitments and contingent liabilities, and HR and tax matters. We also support clients in their divestiture process, including assistance in compiling data room information and responding to purchaser's due diligence auditors.
Get in touch to find out more.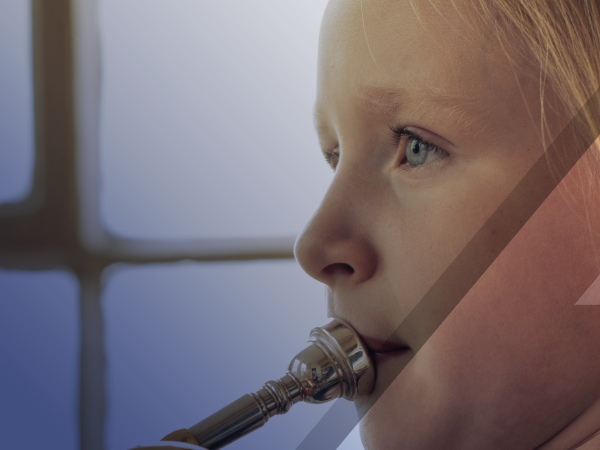 Contact us
There is a ZEDRA office that can help you, wherever your challenge or opportunity arises.